Search for Local Single Senior Men in Bedford
Online dating brings singles together who may never otherwise meet. It's a big world and the SeniorPeopleMeet.com community wants to help you connect with singles in your area. Whether you are seeking just a date, a pen pal, a casual or a serious relationship, you can meet singles in Bedford today! New Hampshire is known as a New England state and SeniorPeopleMeet.com is here to bring their Senior Singles together.
Search Single Senior Men in Bedford
|
Search Single Senior Women in Bedford
KAMIENESKI, 57
Bedford, NH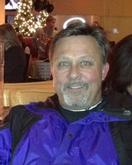 5' 10"
Athletic and Toned
Dark Brown hair
White / Caucasian
Non-Smoker
Blue eyes
BUTTONNI, 76
Bedford, NH
5' 7"
A few extra pounds
White/Gray hair
White / Caucasian
Non-Smoker
Brown eyes
NHCTRYBOY, 63
Bedford, NH
5' 9"
Athletic and Toned
White/Gray hair
White / Caucasian
Non-Smoker
Hazel eyes
Cannot go biking
now. Want to ski?
BOY WITH 2 (1 leaks) KAYAKS; you can use the one that does not leak.
& 2 Bikes LOOKING FOR GIRL! Guy with serious and playful personality. I take my family, faith, friends & profession very serious. I always live life with honesty, integrity & honor while being non-judgmental & trying to be humble. I have room 4 imprvmnt & continually work at maintaining balance, time mgmt & organization. I have always been extremely responsible & ambitious. I place a high value on my family, friends, & causes which I believe in & living life. I can be happy sitting in a kayak in the middle of a lake, meditating while the current takes me along or sitting on my deck listening to the wind blow through the leaves, making a nice dinner for my date, biking, kayaking, working in the garden, playing ball with my grand-sons or helping my son wire his home. Happiness is a state of mind & it starts with oneself. One can be in the nicest places & still have happiness elude them. I believe that allocating time for the various components of life is fundamental to happiness. Love, family, health, exercise, work, fun, & community service. Sharing these joys of life with a partner turns great into [b]wonderfully spectacular!
LAKEDUDE4UNH, 51
Bedford, NH
5' 5"
Slender
White/Gray hair
White / Caucasian
Non-Smoker
Hazel eyes
My passion in
life has always been my children. I believe that I may have missed putting them on the bus twice in all the year attend school. I was a NAVY brat with a father who traveled 6 month out of the year. We still have a great relationship. I swore that I would always be there to see my guys every day. They are now 19 and 21 so it's finally it's Ourtime time(no pun intended, OK maybe). I do believe that I have the same type of passion to share with a partner that wants to walk side by side forever....
PLC2GRWWU, 57
Bedford, NH
5' 11"
About average
White/Gray hair
White / Caucasian
Non-Smoker
Hazel eyes
Typically, I do
not rush into things, especially relationships. People aren't always who they portray themselves to be. I'm looking for a serious relationship with some who is smart, witty, charming, and quick with a laugh, and has a zest/passion for life. Someone who is open minded and willing to explore and experience new and different things and activities. She would enjoy wearing lingerie, and enjoy being romantic as well as being romanced, I want someone who enjoys spending time with their friends (girls night out) as well as spending time together.
I like a woman who is independent, yet likes the company of a man (have their door open for them). I'm not the jealous or needy type.
BINGJR51, 51
Bedford, NH
5' 6"
About average
Dark Brown hair
White / Caucasian
Social Smoker
Hazel eyes
Hi, First off..
I
never know what to write here... Walks on the beach but every other guy is walking aimlessly there, not enought space and a line if I ever heard one! dinner and movies, pizza and a dvd, either or suit me just fine. Besides the dvd can be paused when you think of something you want to ask....ok, that said... I could use all kinds of pick up lines and tell you I'm a wonderfull man I am. I'm me... Do the best I can with life and my sky is blue for most of the day, then the moon comes out.... If your interested in anything about me, please, just ask. Don't ask anything you don't wish to know.
I have three wonderful children who are grown up and i'm very proud of, two are married. Children are not an issue, but personally I don't need to see pics of them on your page and somewhat bothers me.
As for asking for your picture, I will if one's not posted. Not looking for bathing suits and travel pics. More importantly, a recent one( maybe the last two months). Glamor shots are not the real you, pictures of your auto or bike are nice, but not interested or concerned. And please hold the air kisses, really not attractive.